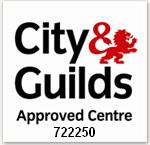 Level 3 Certificate in Facilities Management Practice (QCF)
City & Guilds Code: 7724-03
This qualification develops the skills and knowledge needed to successfully run and maintain an organisation's premises, including property management, energy conservation, security and cleaning.
This qualification is ideal for those working in, or hoping to progress to, a supervisory or first-line management role.
This will suit you if you are working in a supervisory role and have a great deal of technical skills and knowledge. You work with minimum supervision and have a good record of safety, fault correction and ensuring that work meets the required standard.
The Certificate comprises three mandatory units and eighteen optional units for learners to choose from, including
Contribute to the management of incidents and emergencies
Maintain property and assets
Monitor operational performance
Understand sustainability and environmental issues and the impact on facilities management
Specify, commission and manage external contracts and agreements
If you require any further information on this qualification please do not hesitate to contact us direct on 07580 255508 or alternatively email us on services@sas-ltd.co.uk
Price on Application
< Back to City and Guilds Qualifications.