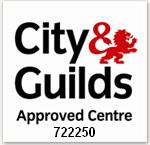 Level 3 Diploma in Sustainable Recycling Activities (Supervisory) (QCF)
City & Guilds Code: 0748-30
The qualification provides the skills and knowledge required to work in accordance with industry requirements in various areas of the recycling collection and segregation industry, including supervisory and management roles and Waste Electronic and Electrical Equipment (WEEE).
This level is ideal for experienced workers within the recycling industry wishing to move into a supervisory role.
The Diploma in Sustainable Recycling Activities (Supervisory) comprises mandatory and optional units, including:
Promote sustainability and environmental good practice in the recycling industry
Set objectives and provide support for team members
Monitor and maintain the security of recycling facilities
Control maintenance and other engineering operations for recycling activities
If you require any further information on this qualification please do not hesitate to contact us direct on 07580 255508 or alternatively email us on services@sas-ltd.co.uk
Price on Application
< Back to City and Guilds Qualifications.