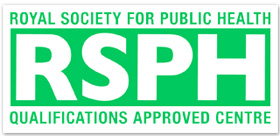 RSPH Level 3 Award in Health and Safety for Supervisors in the Workplace
This qualification is aimed at supervisors who are required to ensure compliance with Health and Safety legislation. Supervisors should feel able, on the completion of the qualification, to design, implement and monitor a health and safety programme within a small to medium sized organisation having moderate risks.
Holders of this qualification will have a good understanding of the hazards and risks in the workplace and their possible effects, the importance of supervision and safe systems of work.
This programme is usually delivered over one week, and is split into two units – Safety in the Working Environment and Safe Working Procedures. The former is assessed by a two hour examination and the latter by coursework.
Total cost of course: Price on Application
Contact: services@sas-ltd.co.uk or 07580 255508
< Back to Accredited Training Courses.