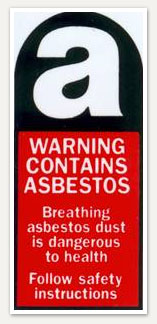 SAS Ltd Completes its Asbestos Pledge
Crewe based training provider completes its pledge to help tackle 4000 asbestos death toll
Crewe based training provider Safety Advisory Services UK played its part in a Britain-wide drive to help tradesmen protect themselves from asbestos.
Safety Advisory Services UK accepted the invitation from the Health and Safety Executive (HSE) and the training industry by conducting 96 free training hours to help reach a poignant target of 4000– a number which reflects the approximate number of deaths each year from asbestos-related diseases.
The free asbestos awareness training was conducted in October and was aimed at tradesmen who are most likely to disturb the fibres as they go about their work – around 20 a week lose their lives to asbestos-related diseases.
Ron Birchall from Safety Advisory Services UK Says:
"We welcomed the opportunity to be involved in such a worthwhile initiative. Though there is little that can be done to help those already suffering the effects of asbestos from exposure years ago, we can help prevent this hidden killer claiming another generation by ensuring there is good quality and accessible training out there. Hopefully the 96 free hours we have conducted will make a real difference to how tradesmen in Cheshire and Staffordshire if locally based approach jobs – putting their health first."
Below are some photos from the session:
News Archive